We are Manufacturer, Supplier, Exporter of Degreasing Filters / Filtration Systems (Komag-100) for Metal Finishing application. Our Manufacturing unit is situated at Pune, Maharashtra, India.

Degreasing baths contains much tensed combination of grease, oil and organic contaminations. These degreasing baths is losing its efficiency, when these contaminate content reaches some g / litre. By Komag 100, the contaminates can be separated from the degreasing bath and the oil will be collected in the concentrate.
Operation
The solution from the bath is fed to the machine by a suitable pump creating required pressure. The special filter mechanism helps in desired filtration from this contamination and removing the filtrate coming out of the filter which flows back to the bath while the sludge is discharged out of the filter in liquid form. The complete operation is controlled by the PLC based state of the art instrumentation logic.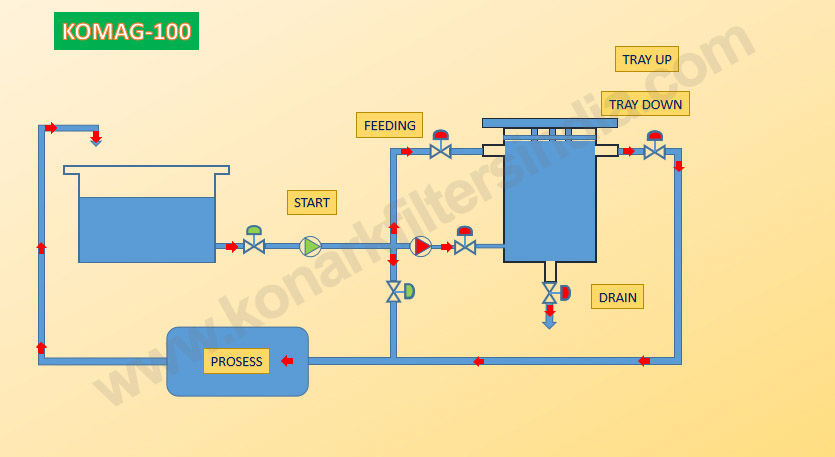 Salient Features
High retention rates.
Constant oil concentration of the degreasing bath means constant production conditions
Reduction of the waste water amount
Compact and modular design.
Fully-atomized means low operation costs
Ideal and constant process quality.
Prolonging the lifetime of rinsing / degreasing baths.
Saving on compounds and chemical agents.
Low energy consumption.
Applications
Pre-treatment line
Automobile paint shop.
Automotive powder coating plants.
Degreasing liquid filtration.